Destinations 2017 – Summary
Travelling to 13 countries and 29 cities in 2017 
Saint Lucia 
Caribbean- January 2017
I warmly welcomed 2017 from Saint Lucia in Caribbean. I've been to some incredible places like Pitton mountains and Castries but the place I will never forget was Marigot Bay.
ATHENS
Greece – February 2017
Shortly after returning from Caribbean, I flew out to the the cosmopolitan city of Athens, famous for its incredible monuments and amazing Greek salad and souvlaki. I spent a couple of days visiting my sister and exploring together the area of Voula which is now one of the must-see sea-side places to visit in Athens.
Paris 
France – March 2017
Travelling from London to Paris via Eurostar was one of the smoothest trips I have had in 2017 and it made me realise once again how much enjoy travelling by train. Even I have been many times in Paris every time I feel is always more to explore.
Mexico City – Merida – Oaxaca – Isla Mujeres – Holbox – Tulum 
Mexico – April 2017
Easter in Mexico? The best decision I've ever made and possibly the best Easter I had in my life. Mexico is coulorful, full of surprises and independent artists, the most generous people who will dance with you, children that are not afraid to play and laugh with you, food that will make you forget everything you knew about Mexican cuisine, musicians that sing with the a mysterious cinematography way and untouched Islands that will take your breath away. The best city I have visited in 2017 was Oaxaca.
Hambourg
Germany – May 2017
Hambourg was a spontaneous get-away weekend and it was my first time in Germany. What I loved most was the canals and the long boat tours along with the amazing German food that they serve in the city's pubs. Stayed in Mariott and visited the spa. Honestly, it is all you need for a relaxed weekend.
Napoly – Marattea 
Italy – June 2017 
I visited Italy invited to a friends' wedding along with my boyfriend. Therefore, we spent a weekend in Marattea with a short stop along the way to Napoly. In Napoly, I had the pleasure to be guided by a local and also I tasted the best Napolitan pasta ever. Marattea is a picturesque village and the hotel we stayed felt like second home to me.
Athens 
Greece – June 2017
Given I am Greek, might not sound very objective by saying that Greece is the best place to have an unforgettable birthday celebration. Peculiarly enough, my lovely bf was convinced without second thought and we flew out together to Vouliagmeni which is one of the most marvellous areas of Athens. We celebrated at Akti bar restaurant and we visited agro-tourism facilities where we did a Greek cooking lesson, we had a wine-tasting experience, and we did a track tour.
Aegean Sea 
Greece – June 2017
I sailed to 4 islands located at the Aegean Sea including Kea, Kythnos, Syros, and Mykonos. I will never forget the beauty of the picturesque roads of the historical city of Syros and the secluded white sanded beached of Kea. Cooking on the boat and listening my favourite playlist while I was staring on the Aegean Sea was one of the best summer experiences.
Messenia 
Greece – Jule 2017
The main reason of visiting Kalamata was not obvious. It did not include sunbathing on its award-winning beaches, experiencing its marvellous cuisine or visiting one of the 10 best European resorts (Costa Navarino). This trip was connected to one of my greatest dreams, to attend a summer sailing course and become a licensed professional skipper. I am proud enough to say I succeeded in the exams and I can't wait this summer to do my first trip as a skipper to Corsica.
Malta 
Malta – August 2017
Being in Malta for my friend's birthday was an unforgettable experience. It was just a weekend, but because it was super well organised full of beautiful excursions and activities it felt like a week. Long sailing tours, island's quads tours, pottery lesson were only few of the activities that made this birthday truly exciting. I literally can't wait till Andrey's next birthday party at Lisbon.
Cinque Terre – Portofino
Genoa – Italy –  August 2017
Celebrating my sister's birthday in the most breathtaking scenery of the world was certainly a good idea! I can't stress enough how incredible is the colourful Portofino's architecture, the cinque picturesque villages and the clubbing nights in Saint Margarita. Cinque Terre is the place that I still have on my bucket list simply because I am planning to revisit soon.
Marseilles – Calanques – Cassis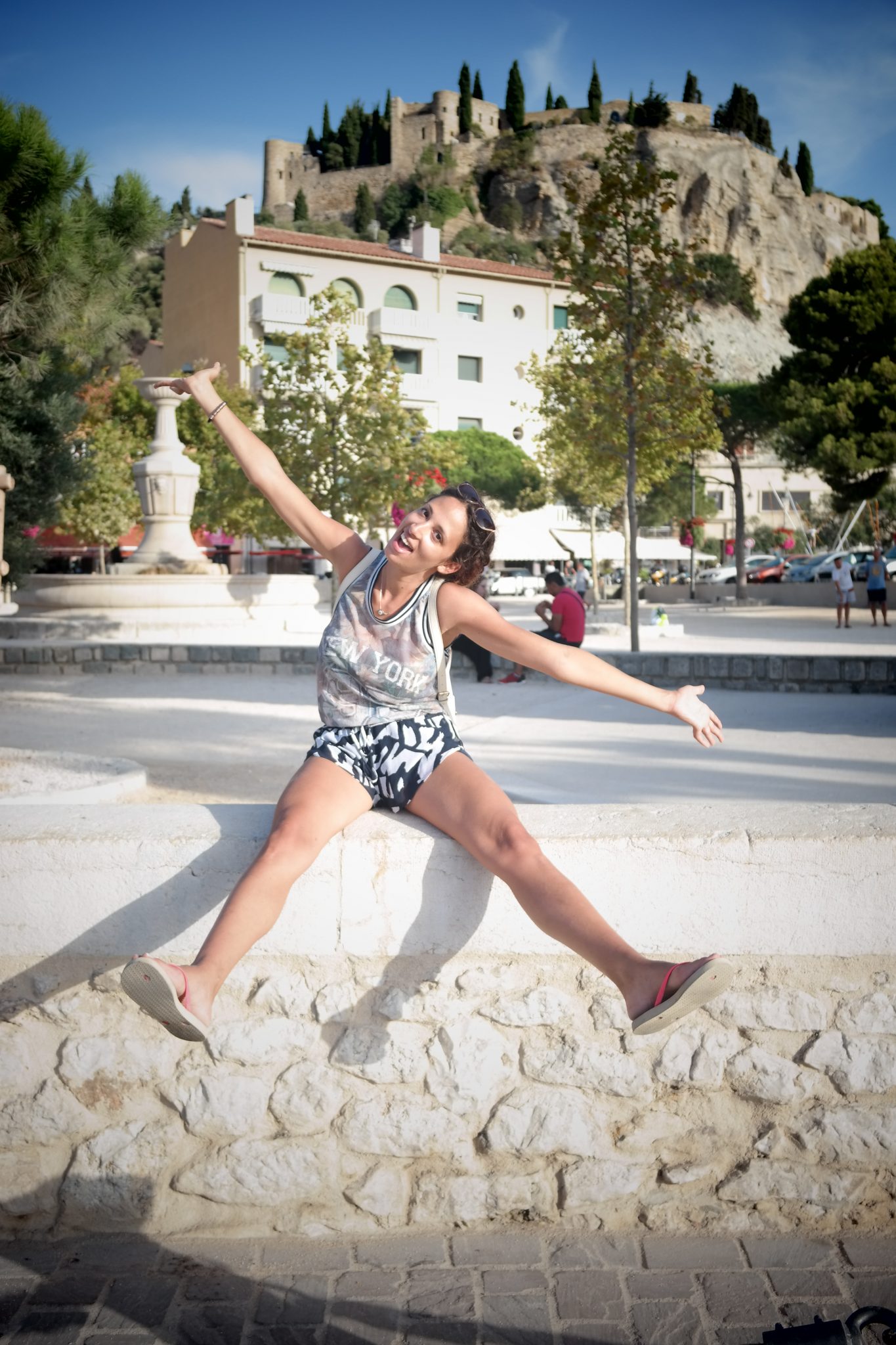 France – August 2017
Marseilles along with Genoa and Naples are the destinations that after been there, I know that I won't have any temptation to revisit again in the future. However, every single of the above destinations seemed to work as a starting point for discovering the perfect summer location. Therefore, Marseilles ended up being just a half day transition between my base, London, and the breathtaking beauty of Calanques, Cassis and Iles de Friou.
Moscow 
Russia – December 2017
Moscow was the greatest surprise destination of 2017. Among the stuff I found most incredible was the Russian painters in Tretiekof Gallery, the marvellous red square and the Christian Orthodox temples. My advise to you? Find a local, book a ticket and just go for a weekend. You will be truly amazed!
California – Los Angeles 
US – January 2017 
After being enough blessed visiting Athens for a 3rd time wishing the same year I flew out to my dream destination and when in Europe was winter I moved to a summer time zone where I could wear my bikinis and walk down the roads in LA wearing my espadrilias. The walk of fame, Hollywood and Santa Monica were only few of the places that amazed me the most!
Honolulu – Kuaii 
Hawaii – January 2017
All I knew about Hawaii before I flew out there, was the volcanic origin, Hula dancing, and the wild chicken mascot. After I stayed in the two best known islands for 2 weeks I learned way more staff than I have seen in the movies.  Hanalei beach, Polynesian centre, Hawaii traditions, Wailua Falls and Poipu beach park were just few of the reasons that I would definitely revisit this super-romantic destination.
---
---