Lisbon
Do Lisbon like a local!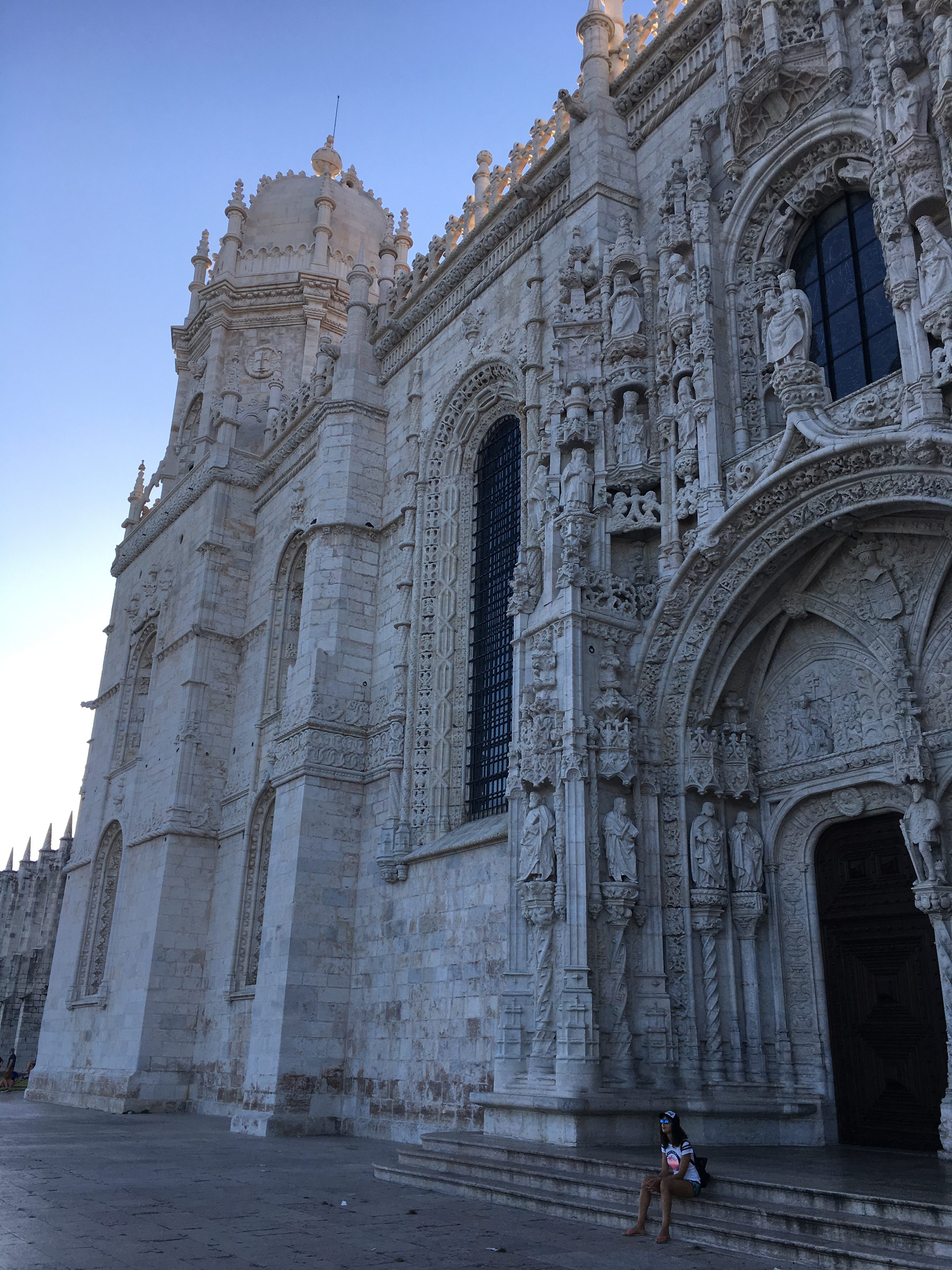 Want more insider Lisbon tips? Here, you'll find the full list of the best places/activities I've picked up for you! In case you are living in a European city spending a weekend in Lisbon is definitely a must-do getaway. The best part of it is that most of the year (except summer time) flights to Portugal are very cheap.
The second best part of Lisbon is its fantastic weather! Being Greek, doesn't mean I'll be biased on telling you how weather in Greece is the best among all the rest of the European destinations. In fact, I'll be honest enough to admit that Lisbon is the continent's sunniest capital city, having an average of 2,799 hours of sunshine a year beating even Athens which is boasting for 2,771 hours of sun a year.
Day 1: Sailing and Sintra tour
If I'll be asked to share the number 1 best thing of Lisbon I'd say the magic word 'waves', and that's because this is the absolute perfect sea condition for doing some good sailing. For those who know me pretty well they know my passion for sailing. This is I am so much in love with Lisbon's rolling swell of the Atlantic Ocean. After sailing for a couple of hours, I can confirm that Lisbon is one of the best sailing destinations with a wave for every ability. Try out renting a sailing boat from a local and go for a sailing tour with friends. Most of the sailing operators include  drinks and snacks in the total amount of cost which will lead you to a non-stop sailing party near to Lisbon's stunning shore.
What I haven't done and I very much regretted was not going for a walking tour in Sintra. Hangover and an ugly food poisoning kept me in bed, but I promised myself to come back and get an organised tour in Sintra's palace and gardens next time- in case you've been there, please comment at the end of this post and let me know if this is worth it or not-.  Also, can't recommend you enough trying the traditional freshly-baked pastel de natas. It should definitely be at the top of your to-eat list upon you'll arrive to Lisbon. The best place is the Pasteis de Belém, where you'll find long queues for the sweetest crisp tarts I've ever had in my life!
Day 2: Wine tasting and Fado Bar
Portugal is a city serious about wines. This is why on our second day we decided to have an amazing wine-tasting experience in Adega Mae Winery which was literally just a few metres away from their endless gorgeous vineyards. Las time I saw so long and beautiful vineyards was in the fantastic island of Crete. I was amazed seeing and mostly tasting the variety of their wines and the one I personally loved most was the Pinta Negra (the white). I highly recommend you to arrange a full introductory winery session with a local guide and enjoy a purely authentic Portuguese experience. In case you're a vine lover you're gonna love it!
In the evening, we dropped into a fantastic Fado Bar which is called Cafe Luso. It's located at the heart of Lisbon's city centre and there we had amazing time enjoying our exquisite dinner and saw live a traditional Portuguese band.  Fado is related to the idea of "fate" and I guess this is why it's so slow, resigned and melancholic. That was a live performance accompanied by violas which are the Spanish-style guitars. I think that moment along with my sailing experience time were my best!
TOP 5
Best place to stay: Terreira do Paco hotel| Centrally located | Amazingly friendly staff
What to see: Praca do Comercio| phenomenal sea views
Where & what to eat: Cafe Lisboa | IBO restaurant|Cafe Luso| Kais Restaurant
What to do: Rent a sailing boat and enjoy an exciting sailing tour along the ports| the city is super famous for its colourful unique trams, get one of these and explore random parts of the city
To avoid: It might sounds like a given, but it is important to wear always your hat and suncream during the summer
---
---