Merida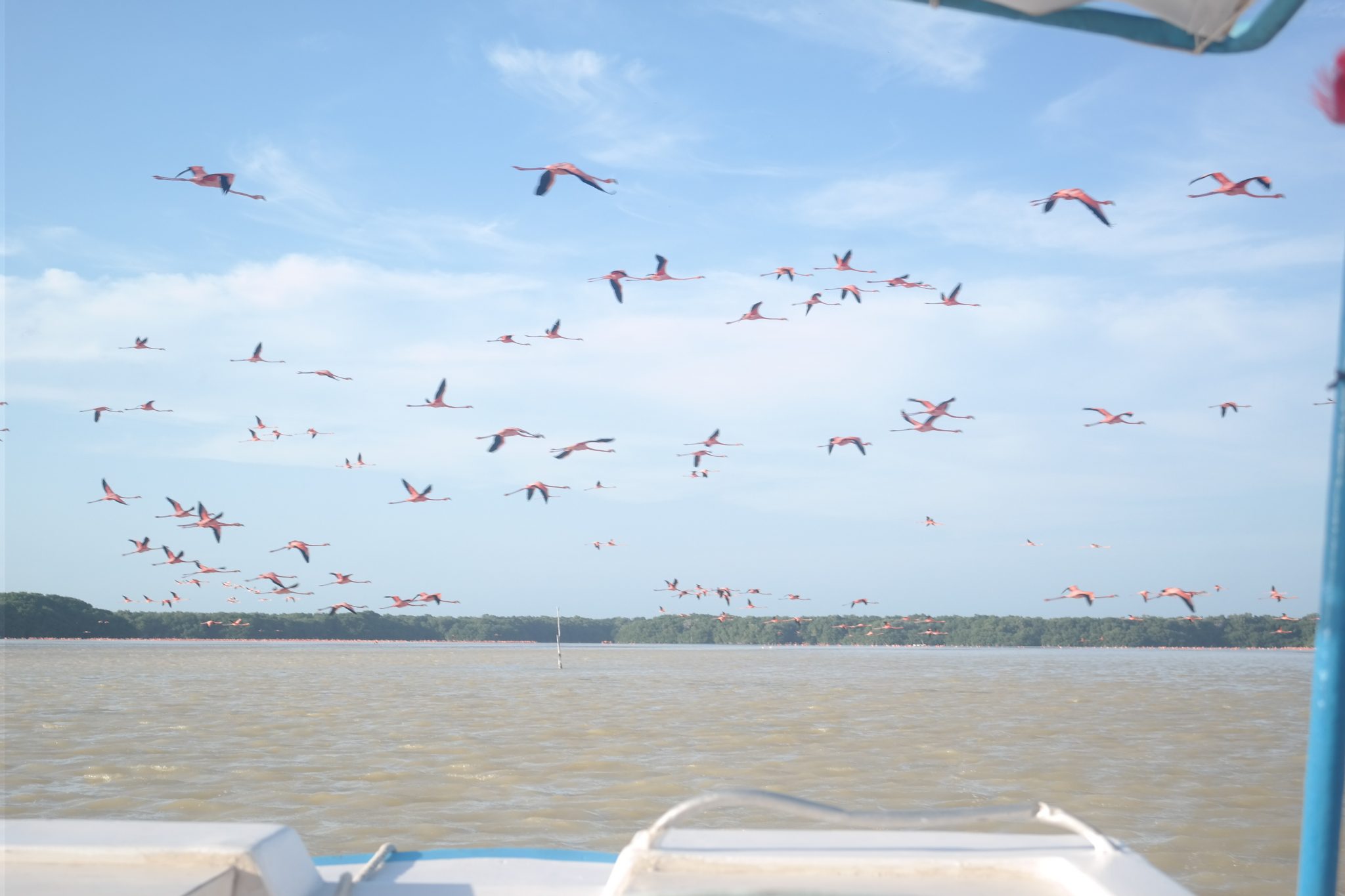 My heart belongs to Merida…
Day 1
A few weeks ago, I visited Merida, one of the most vibrant and interesting cities of Mexico. I was there with my boyfriend and I found my self enjoying again and again all the fantastic excursions we did around the city.
We rent a car and therefore we were amazingly flexible to visit many places in a very short amount of time

What we enjoyed most was the bird island and the petrified forest, one of only two in the world

Since the climate in Mexico is particularly hot during the day and in the evening is getting cooler, it felt as if  I made the best choise against all the windy Mexican nights

Day 2
Choosing Merida for having Easter, was really the best we could imagine, since we had the chance to see the super cool Festival Internacional de las Luces (FILUX) that illuminated the city, turning its sky into a huge gallery of light.This festival attracts hundreds of artists who work with light from all over the world and use the public space to present their creations. In 2017, Merida was the FILUX place since the city has been selected as the 'Capital Americana de la Cultura in 2017'.  The fabulous video installation that we saw on Saturday of the Easter was displayed on the main city's temple, St. Ildephonsus Cathedrall.
Hopefully, I managed to take a short video, to give you some inspirational vibes of this fantastic festival (see below).

Day 3
Next destination, was Ria Celestun  to explore the area and see closely the thousands of rosy flamingos. We rented a boat and we passed through a reverse with a shallow, peaceful lagoon consisted of rocks, small islands and dense mangrove forests. As soon as we passed through the short tunnel we found ourselves into the deep silence in one of the cenotes.  We saw them chattering as they eat and then burst into flight.
That time in Celestun was without a doubt the most priceless and really unforgettable moment of our trip.


Top 5
Best place to stay: La Mision de Fray Diego| Centrally located | Super friendly staff
What to see:  Chichen Itza| Celestun| Ria Lagartos flamingos | Cenote TazMahal
Where & what to eat: Amaro| Live music | Amazingly delicious food
What to do: Rent a boat from Progresso Yucatan to see the flamingos
To avoid: Having only cards with you. In many occasions locals do not accept nothing but cash and the cash mashines in many areas are empty
+Watch the show video: FILUX
+ Info: capitaldelacultura
+Merida – Capital Americana de la Cultura 2017 – St. Ildephonsus Cathedral
+Wearing: Top shop jacket, Tommy Hilfiger Shoes, Accessories bag, Victoria Secret swimsuit
---
---