Berghain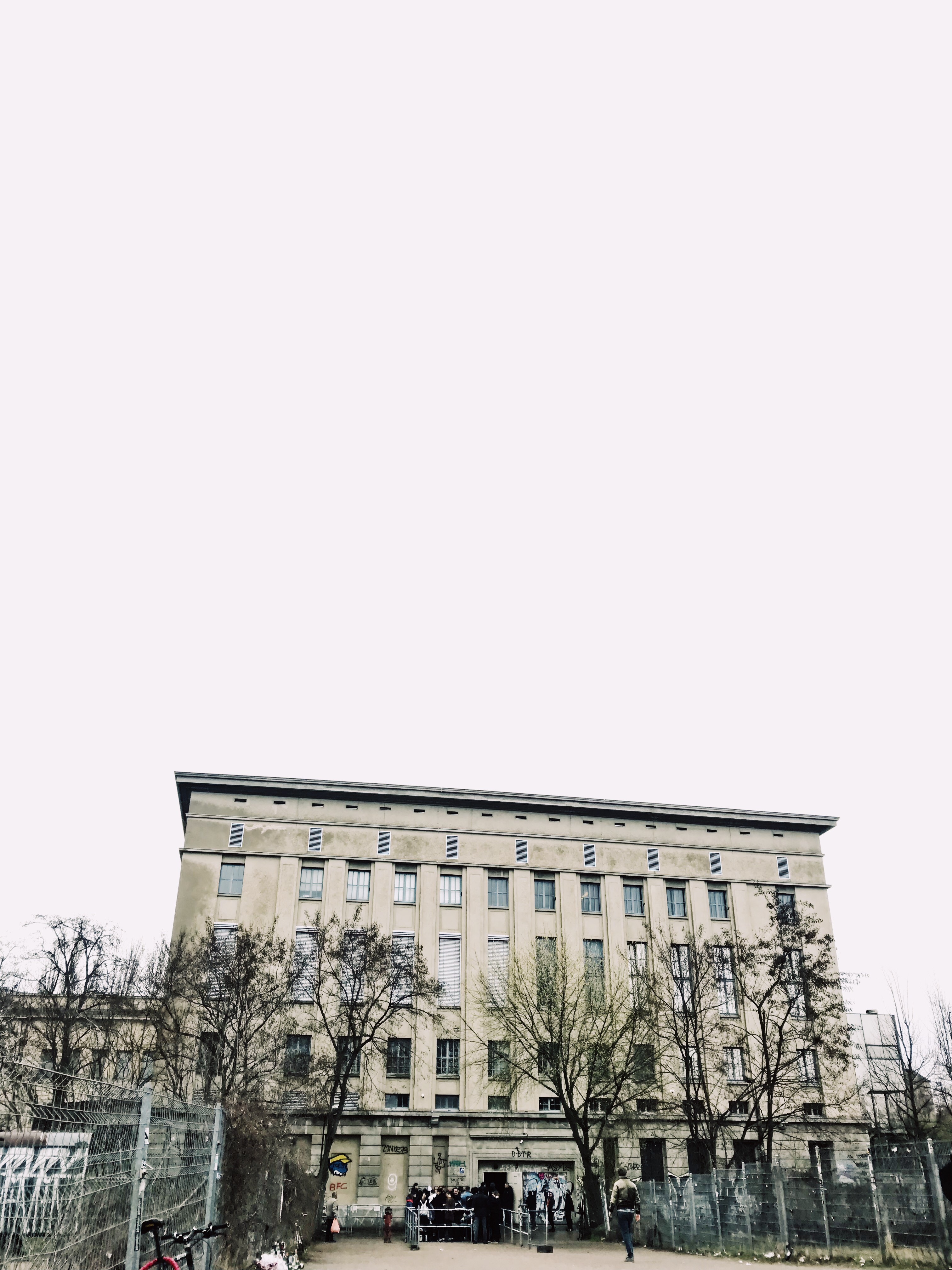 Everything you need to know about Berghain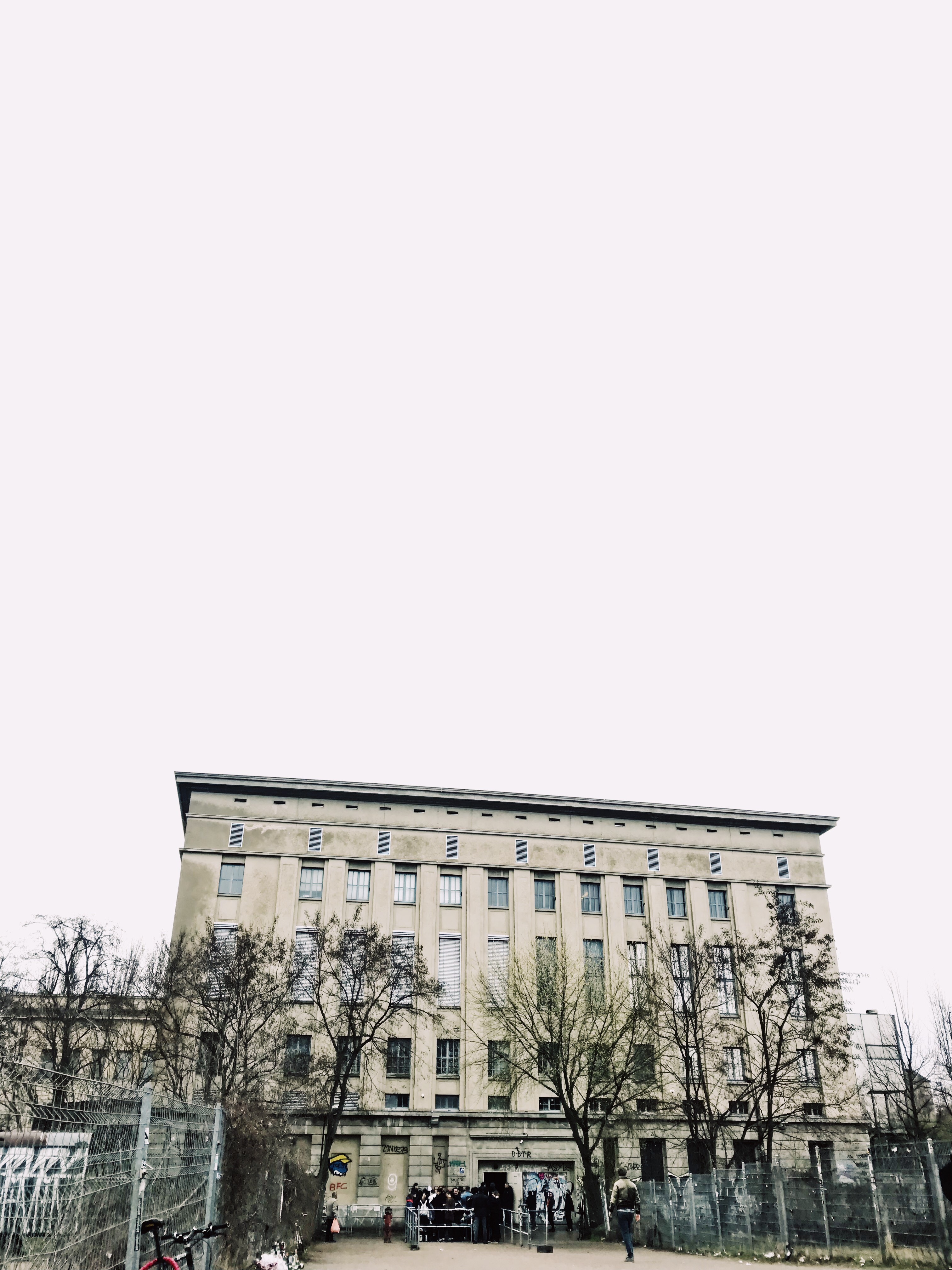 As it was my first time in Berlin I wanted to see a little bit of everything. However, the main reason for visiting this beautiful German capital this time of the year was for celebrating my birthday at the real gem of Berlin, Berghain which lies no far away from the city's main railway station. I am known for my high standards in clubbing and this is why I was super thrilled to experience Berghain's fantastic sound system, the futuristic interior design along with the super cool crowds I found there.
While one weekend was not nearly enough to explore Berlin's main attractions I do feel I got a nicely balanced taste of what makes this notorious club such a joy to visit. This is the absolute decadent heaven for the alternatives. What to expect? Shameless hedonism, gender neutral bathrooms, a Mecca for ravers, and the worlds most respected DJs.
Here's what are the most important things I experienced on my first visit to Berghain:
What is it: Berghain is considered to be the church of techno music in Europe and it is known for its enormous space enough to fit in nearly 1,500 guests. It is located in a former power plant near Berlin railway station. There is three different dance floors to chose by depending mostly on your taste for music. Berghain is the main dark room where DJs play mostly hard acid techno, the Panorama Bar which is upstairs and its techno is slightly less hard and the Saule which is downstairs and seems more like a decompression space.
When to go: Do it as a Berliner! As locals do, we woke up early on Saturday & Sunday morning, had a good breakfast and then head down to the club. Except the fact that you will'll find no queue, you'll get scanned quickly and you'll get stamped straight away which means you can go in and out as many times as you like the same day. You can even come back same evening without waiting again or standing at the same long queue for ages.
How long: One of the main things you need to know is that Berghain's parties are extremely long and also that the club opens its doors from Friday night through to Monday afternoon. Being in Berlin and visiting Berghain for a weekend means that you might want to make the most of it and even considering to visit the place 3/4 times. Maybe we should blame the sunless interior (designed to keep you from knowing whether it's day or night) but the sense of timelessness is integral to Berghain's character. Keep in mind that each afternoon, the party is relatively calm.
Ticket: 18€, but given that beer costs no more than 3€ and a proper drink only 5€, it's totally worth the price.
With whom: Go as a single or with just one more person, friend or partner doesn't really make a big difference. They tend to avoid letting through people that might tend to stick in their own large groups.
Drink and Eat: It goes without saying that in a place like this where 5/6 hours will be probably the average time you'll most likely want to spend per visit, there should be everything basic you might need. This is why you'll be able to chose from a long variety of drinks and beverages to plenty of spaces for chilling and socialising, and from a variety of snack-bar areas to almost invisible places for buying an ice cream. Honestly, one of the things I enjoyed a lot was the idea of being surrounded by semi naked people dancing non-stop probably started already from the previous night while I was just starting my day with having a lovely espresso at the bar right next to them.
What I loved most: The genuine human interaction and the epic music. The good thing with Berghain is that will put you outside your comfort zone by interacting with all sorts of people. Actually there is this kind of spontaneous authentic interaction at every level. I found myself chatting with an Egyptian guy who was wearing nothing but his bathrobe asking me if I wanted a cigarette or with a blonde casually dressed German girl talking to me about the best electro in town. Berghain is one of the best multicultural places I've ever seen and there is a few encounters I'll never forget including the ones I had with the super cool and helpful Italian and Syrian receptionists at Moxy.
Door Policy: I guess only the fact of having a place with a capacity of nearly 1,500 people is another good reason for having some really strict door policies. Each night hundreds of people are turned away.  There is many cases that not only famous star singers like Britney Spears (last year) are rejected but also regulars -the so called 'Beghain' veterans- .
While I was waiting outside I saw two girls standing right next to me that never made their way inside. Honestly, from what I could tell they both looked like they didn't make an effort to adjust their attire to the punk/dark/underground aesthetic of the place. Just to say that both doormen gave them just a very quick gaze before they asked them if they've ever visited the club again. Before they even got a response back they just nodded to the girls no. I know it might seem a quite intimidating thing but believe me once you'll get in you'll understand the logic behind this exceptionally ambiguous door policy.
Now I can see the reason why for a person like me who used to work as a bartender or a hostess might be way easier to get in. Maybe that was another reason I didn't find it difficult to be left inside Berghain straight away. On the other hand, I guess that to let you in they need to see you feeling confident in what your are wearing and its not as if you get dressed this way first time in your life. Once I came in and I saw the crowds, I knew that was exactly the place I dreamed about..
DOs and DONT'Ts:
Don't try to pretend you speak German. I'd never recommend doing this. It will take just a few seconds to the doormen see that you are just faking it.

Don't talk while you're waiting at the queue, for any reason.

I would recommend you keeping your attire casual and black. Less is more.

Zero tolerance to cameras. Dont even try to take a picture.  Not only while you'll be inside Berghain but also while you'll be standing in the queue as well.

In case you visit the place late in the evening get prepared for a long queuing. Get super warm clothes and even isothermals with you. The cold weather in Berlin can become really bad.
Smoking, Drugs & Drinks: A little insight here- in case you can't stand smokers around you, I am sad to inform you that you might need reconsider your Berghain "getaway trip". Berghain has been one of the greatest smoker-friendly places I've ever been to with very bad ventilation systems, no windows or wide open doors. Everyone is smoking so if you can't stand smoke, this is definitely not a place for you. Now in case you're wondering about the boozes quality, let me tell you as an ex-barwoman that the alcohol's quality is absolutely amazing. Get prepared that the coccaine and ecstasy along with the thick clouds of weed smoke will seem to be  all over this place. The CC cameras as well…
Berghain & sex:
Berghain is a sex-fuelled place with a good number of "dark rooms" where random sexual encounter occurs.
That doesn't mean though that you necessarily need to be in this mood before you decide to visit the club. From my personal experience, I'd say that there will be a lot of people around you getting involved into these kind of sexual encounter but you are not obliged to do the same if you don't want to.
At this point, I might need to say there was not a single moment for me feeling awkward by somebody touching me, speaking to me rudely, or do anything weird without my consent. At Berghain, similar to Burning Man I met the best club guests ever, the type of the person who is naked, sweated, madly dancing right behind you but will never happen to touch you -not even accidentally.
In case you're wondering if people are flirting the answer is yes. They do and there will be girls/boys trying to seduce you but most likely in the kindest and coolest manner you'll possibly ever imagined.
Berghain events:
Fr 01/03
Panorama Bar: Portable, DJ Richard, Efdemin, Lawrence
Sat 02/03
Berghain: Luke Slater, Mathew Jonson, Joel Mull, Dinky, Marcel Dettmann, Nick Hoppner, Richard Zepezauer
Panorama Bar: Davis, Dinky, Gonno, Oracy
Sun 03/03
Berghain: Bill Ryder Jones
---
---